Welcome to

sharp

campaigns
Negotiation and litigation can only go so far. Negotiation may compromise your ideals; litigation may compromise your funds.

Sharp Campaigns will help you to find a third way. We will help you to find the right strategy, the right tools and the right words to make your point.

Sometimes there's little room for compromise.
Whether fighting an establishment or fighting a cause, Sharp Campaigns will help you to win the day.

Services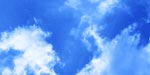 strategy development
campaign management
copy writing
designing campaign materials
providing effective low cost interventions
potential clients
organisations with hard to sell messages
individuals taking on large organisations
individuals or organisations passionate about a just cause
E-PUBLISHING
In August 2011 Sharp Campaigns launched an e-publishing arm,
Rapier House
, with the publication of a collection of children's stories originally broadcast by BBC School Radio. The stories deal with issues relating to overseas aid and development.
A second book , Rushmore, by internationally best selling thriller writer,
Michael White
, was published in 2017. It is cautionary novella presenting a disturbing analysis of the current world political scene.
Rapier House is seeking to commission accessible and engaging fiction and non-fiction e-books which cut to the heart of difficult issues and challenge established myths and misconceptions. Synopses (not manuscripts in the first instance) are welcome at
info@rapierhouse.co.uk
. Authors wishing to write under pseudonyms are welcome.
The owner is also the author of
Organisational Myths
published by
Bookboon
.
it is of a different order to anything we
could have done. Superb logic
whoever decided on the wording for the 'announcement' did a very good job. The wording was calming and positive and answered prime concerns just at the moment